National Dog Day
I just found out that today is indeed National Dog Day and although for me it's not because I'm not national, duh, I'll honor it with a few treats for you. I'll need some sympathy too because my dog dies recently. :( He was 13 years old and huge. Unfortunately I won't be able to have a dog or any pet at the place I'm living now. All the more reason to watch funny videos and cute pictures to get at least some enjoyment!
But first a little bit of infotainment. What is National Dog Day all about? Let the founders tell you:
National Dog Day is celebrated August 26th annually and serves to help galvanize the public to recognize the number of dogs that need to be rescued each year, and acknowledges family dogs and dogs that work selflessly each day to save lives, keep us safe and bring comfort. Dogs put their lives on the line every day – for their law enforcement partner, for their blind companion, for a child who is disabled, for our freedom and safety by detecting bombs and drugs and pulling victims of tragedy from wreckage. read more at:
National Dog Day
Holidays are for what? Sharing and love and things like that, right? Here watch a video of a dog and a cat NOT killing each other.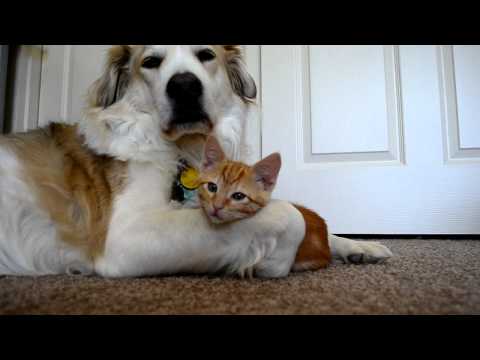 PUPPIES!!!
Remember this guy? The story of a dog who tragedly lost both his front legs but adapted so well that he's actually able to walk on two legs. It's an old hat, sure, but still remarkable.
You might also like these posts: